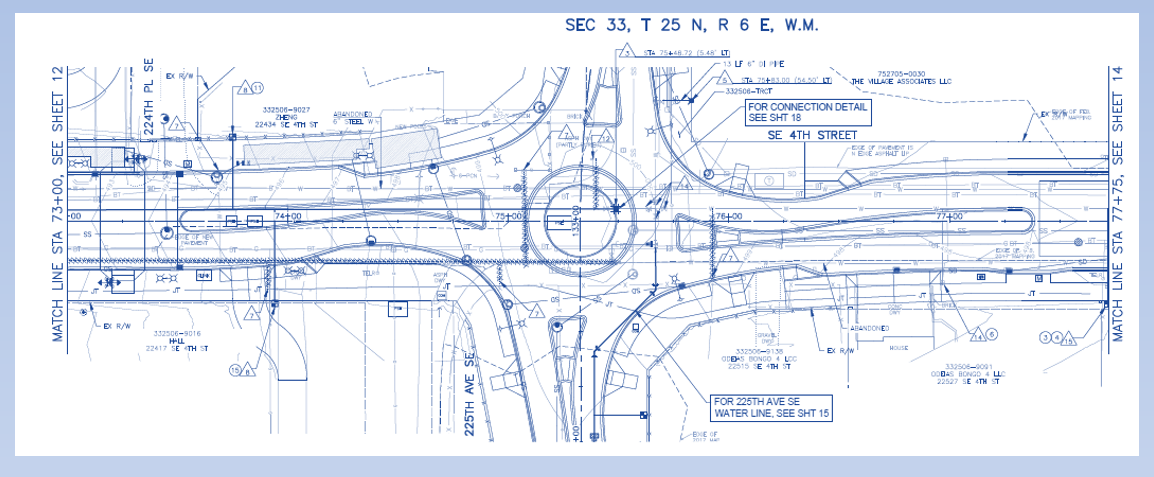 Public Works
The Public Works Department builds, maintains, and oversees a growing infrastructure. We are committed to providing quality service to the community. We measure success by a spirit of teamwork, responsible environmental stewardship, pride in work, and enjoyment of our contributions.
Responsibilities
Public Facilities and Rights-Of-Way
The Public Works Department manages, maintains, and operates public facilities and public rights-of-way. Primary responsibilities include:
engineering,
streets,
storm drains,
City Infrastructure Systems
In addition, the department oversees the planning, designing, and construction of city infrastructure systems, including:
Sanitary sewer collection
Stormwater collection
Transportation, including roads
Water supply and distribution
The road system, including installing and repairing signs and signals, mowing shoulders, and keeping our streets clean and safe
Environment
The City of Sammamish places tremendous importance on our natural resources. We aim to create built environments that preserve and respect them.
Solid Waste
The City of Sammamish contracts with and regulates curbside services provided by Republic Services.
Learn more on the City's Solid Waste Resource Page.
Permitting 
Right of Way: 
Obstructing, working in and/or using public right of way requires a permit. Learn more about Right of Way Use permits.
Construction/Design/Development Standards
Learn more about development review and permitting.
Current Projects