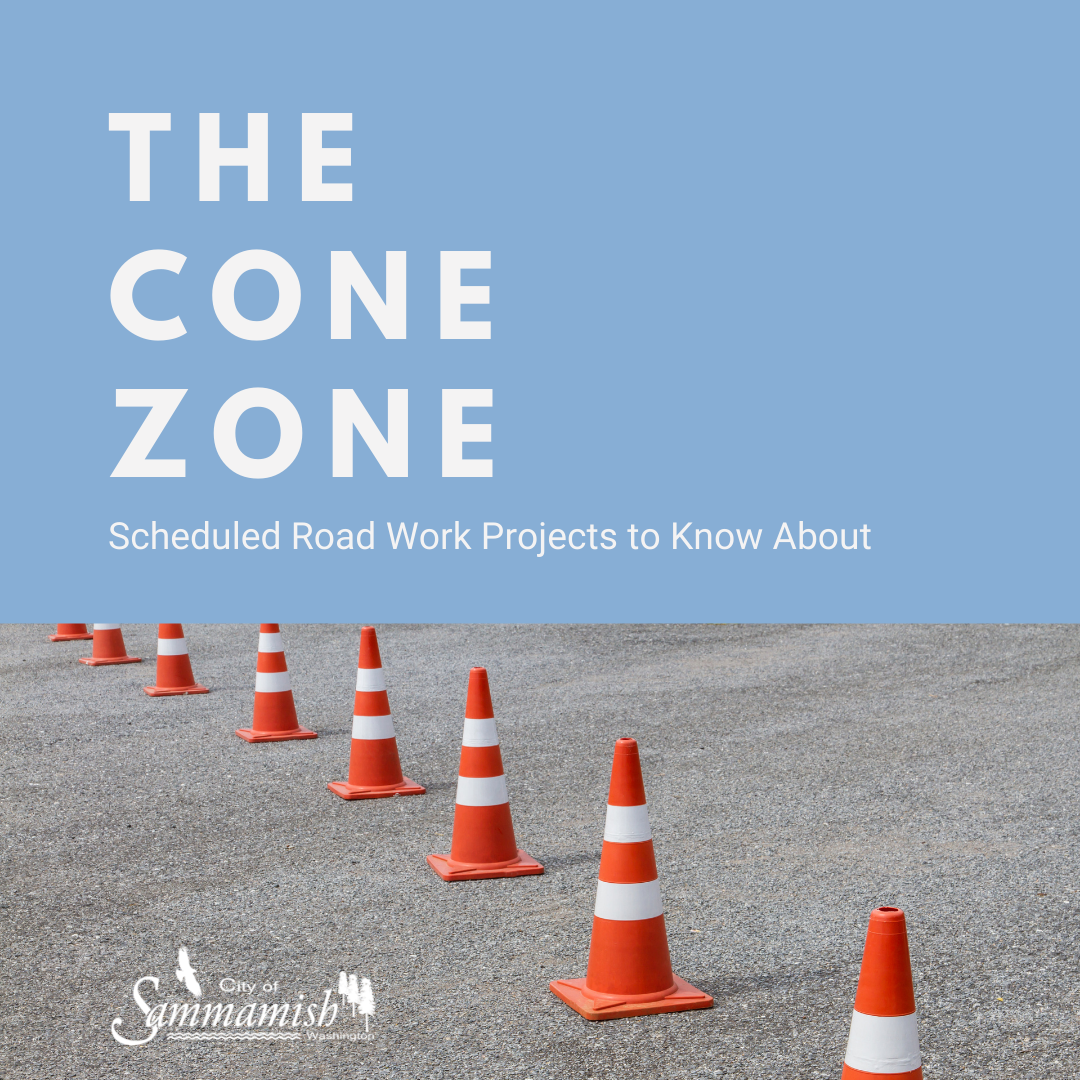 Cone Zone
Subscribe to the Cone Zone newsletter to get weekly updates on road work in Sammamish!
Updated 12/6/2023
Signal Testing
The traffic signal shop will be performing required maintenance on all intersections in the city during the month of December. Various intersections may be in flash for short periods of time during this maintenance.
Pedestrian Signal Revision
The city has made signal revisions at several locations on 228th to reduce wait times and improve pedestrian mobility. These revisions will allow left turns to happen while yielding to pedestrians crossing north-south. The city will analyze intersections and selectively implement this at locations where pedestrians experience frustratingly long wait times.
---
Notices for construction activity outside of the City of Sammamish:
Road maintenance on 244th Ave NE near Redmond Fall City Rd (SR-202)
This is a King County Local Services project.
Due to a slide occurring in winter 2020, both lanes of 244th Ave NE are narrowed until the impacted support wall can be repaired. The repair of the support wall is expected to begin in Summer 2024. Soil samples yielded unexpected data, which caused the design phase to be extended. King County Road Services Division has a 24/7 Road Helpline - (206) 477-8100. More information on this project.
Downtown Redmond Link Extension (DRLE) - Sound Transit work
CONSTRUCTION ALERT - Ongoing closures of Cleveland Street in Downtown Redmond starting July 10th, 2023.
This is a City of Redmond and Sound Transit project.
Where: Cleveland Street between 164th Ave NE and 166th Ave NE will be closed to people driving, walking, or rolling so work may be performed on the roadway and sidewalk.
When: Closures will begin on Monday, July 10, and will be in place intermittently through the second week of August. Pedestrian access to local businesses will be maintained at all times.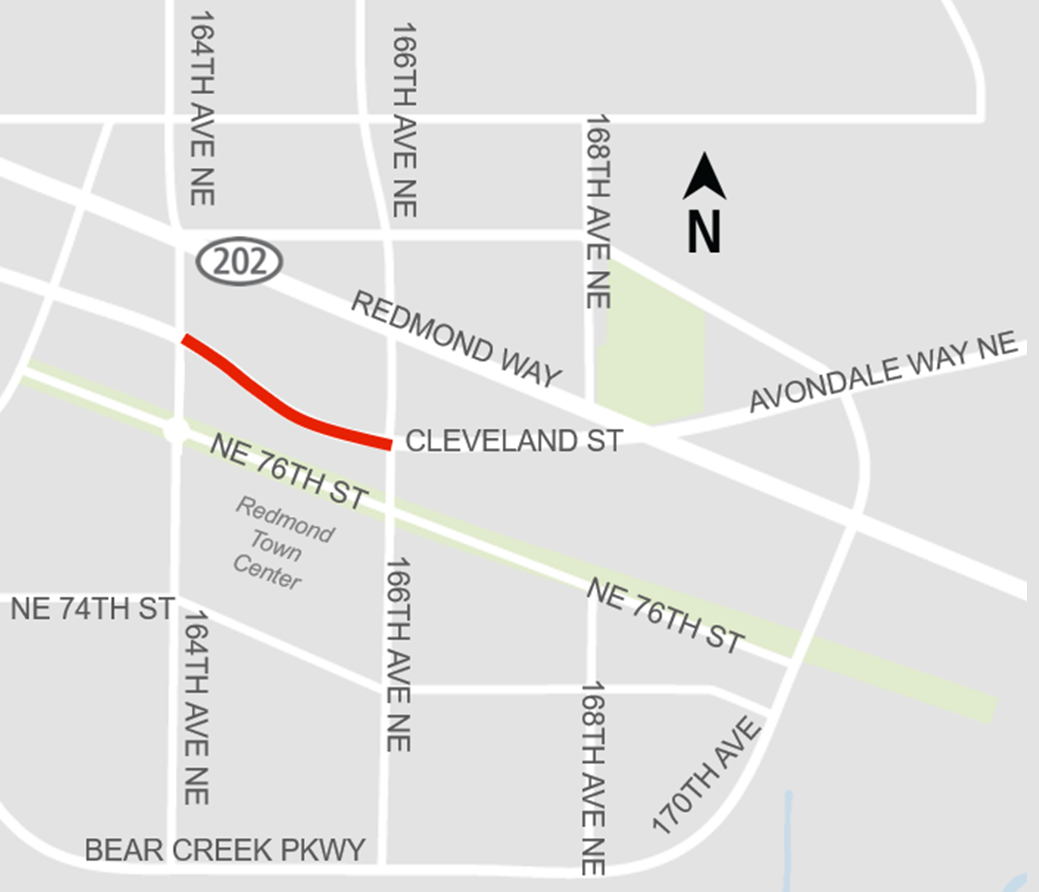 Outreach Specialist: charlie.hockett@soundtransit.org or 206-553-3736

To stay up-to-date and learn more about this project, please visit the DRLE tab.
---
WSDOT King County News Alert: 
Traffic Alert: I-90 Lane Closures
Washington State Department of Transportation (WSDOT) crews are continuing repairs on the Interstate 90 project, which will have congestion impacts, especially during peak travel time. These are a continuation of repairs WSDOT began in summer 2022. While this work is occurring, please plan ahead and allow extra time.
State Route 18 Closures:
People who use State Route 18 should expect slight traffic shifts during the daytime commute and intermittent nightly lane reductions. This may be as early as 8 p.m. Mondays through Thursdays, with all lanes reopening by 5 a.m. Flaggers will direct motorists when traffic is reduced to one lane. People should continue to plan extra time for their trips, as contractor crews work to widen the highway and redesign the interchange.
More information can be found here: https://wsdot.wa.gov/construction-planning/search-projects/i-90-sr-18-interchange-improvements